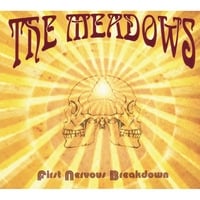 + These two guys, Todd Herfindal and Kevin Houlihan,
The Meadows
know how to make perfect briliant songs. Their songs have a unique mix of brit-pop and americana, all covered with a light layer of America (ventura highway).
+
Give it up
recalls Coldplay and
wheels on the road
remembers me Poco, Loggins & Messina, also Neil Young singing cowgirl in the sand.
+ Please, visit
their space
and listen to their work. It is worth it.